admin
Ingredients
Di Carlo Organic Cannellini beans 300 g

Di Carlo lemon juice

Di Carlo 100% Italian Extra Virgin Olive Oil 2 tbsp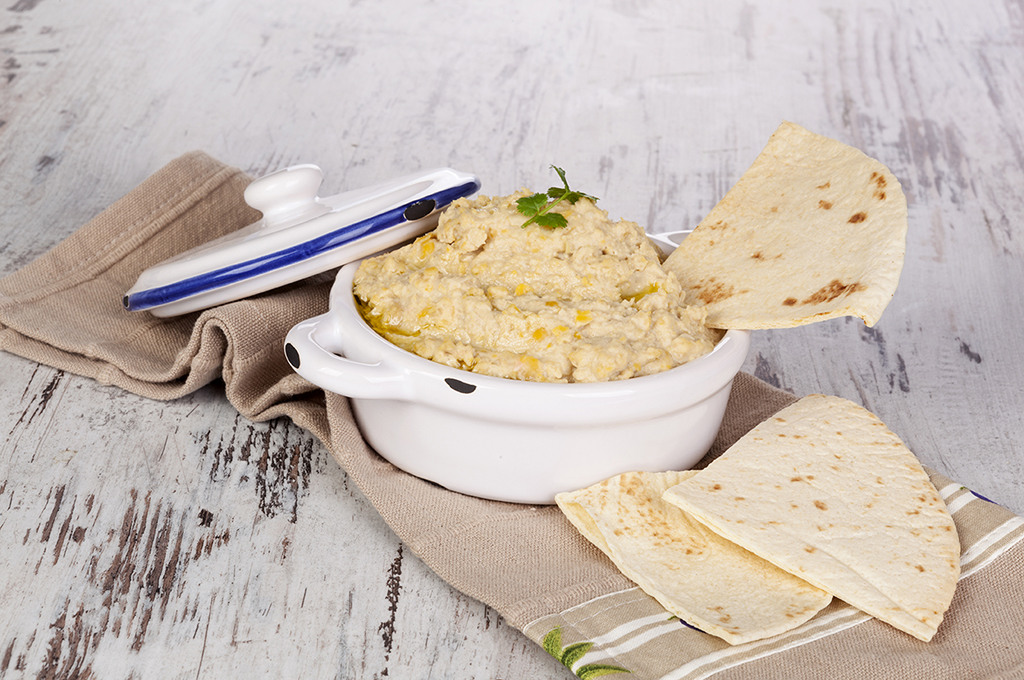 Hummus is a traditional Middle Eastern vegan nutritious food. It is extremely easy to make, served cool or warm, it can be enjoyed all year long.
Here is a variation of the classic chickpea hummus recipe.
Enjoy it for lunch or as a snack, spread it on a slice of bread, use it for filling your sandwiches or as a dip for vegetables like celery, carrots and broccoli.
Method
Even with little time or poor cooking skills, hummus is easy and quick to prepare: you need just few ingredients, plus an extra one, the Tahini, a tasty and rich paste made from sesame seeds that you can buy or make yourself.
Drain and rinse the beans, then pour them into a blender together with all the other ingredients: tahini, peeled garlic, lemon juice, extra virgin olive oil, parsley, paprika and salt.
Blend the ingredients until you get a creamy purée and adjust the seasoning according to your taste.
If the texture isn't silky and smooth enough, add some water to loosen it or some more beans to thicken it.
Then serve it in a plate and garnish with parsley, a sprinkling of paprika and a drizzle of EVO oil.
For a summer dinner, let it cool in the fridge for a couple of hours before serving.
It will taste delicious even the next day.
Enjoy!