admin
Yellow datterino tomato creamy sauce with tofu and cruschi peppers
Ingredients
700 g/ 2 cans Di Carlo Tutto Italiano Yellow Datterini tomatoes

100% Italian Di Carlo EVO oil

Di Carlo Tutto Italiano 100 g

dried peppers

Di Carlo Olive oil

2 tsp

Di Carlo lemon juice

 

S

1 tsp turmeric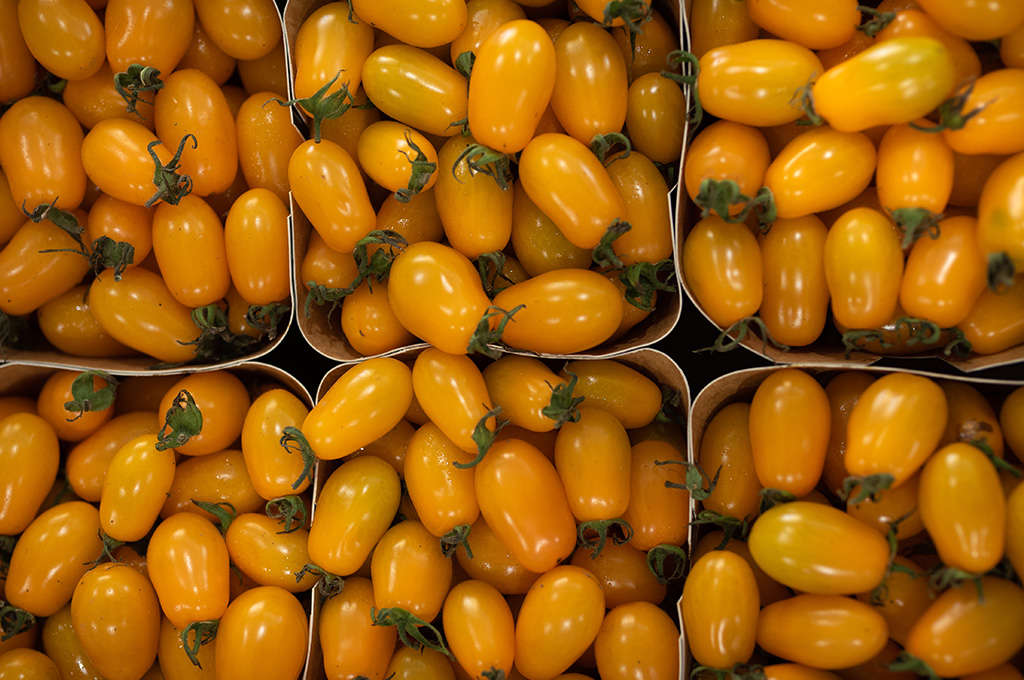 This is a quick and delicious vegan recipe, great to be enjoyed either as antipasto or main course.
Tofu is known as the "vegetarian cheese". It is made by coagulating soy milk to create curds. Then curds are pressed and compacted into blocks.
Tofu is an important source of plant-based proteins for vegetarians and vegans; it contains no cholesterol, no gluten and it is low in calories.
On its own Tofu doesn't taste much, however it is an extremely versatile ingredient to be added to either sweet or savory recipes.
How to prepare tofu?
Heat up a pan and add a drizzle of EVO oil. 
Chop tofu into cubes, pour them into the pan, add a bit water, add the yeast, a teaspoon of turmeric, a teaspoon of paprika and two teaspoons of lemon juice, a teaspoon of gomasio (it is a condiment made from sea salt and ground sesame seeds) or salt. 
How to prepare che yellow datterini tomato creamy sauce?
With our Di Carlo yellow datterini tomatoes in tomato juice, preparing the creamy sauce is very easy: pour them into a bowl, add a pinch of salt, half clove of garlic, pepper or chili pepper (if you like), a drizzle of EVO oil and blend all the ingredients. 
How to cook cruschi peppers?
Heat up a pan and add a generous amount of olive Oil and Di Carlo dried peppers, then switch off the stove. 
Flip the peppers over, making sure they are not burning. When they start to get puffy, it means they are ready. 
Place your freshly fried peppers on a paper towel: the more they will cool down, the more crunchy (or "cruschi") they will become! 
We advise to fry just fews pieces at a time. 
How to serve it?
Pour the creamy sauce in a bowl, add some cubes of tofu, a sprinkling of our cruschi peppers, a drizzle of EVO oil and a leaf of fresh basil…. enjoy!